Bye Bye Localhost
Hello World
LocalXpose is a reverse proxy that enables you to expose your localhost to the internet.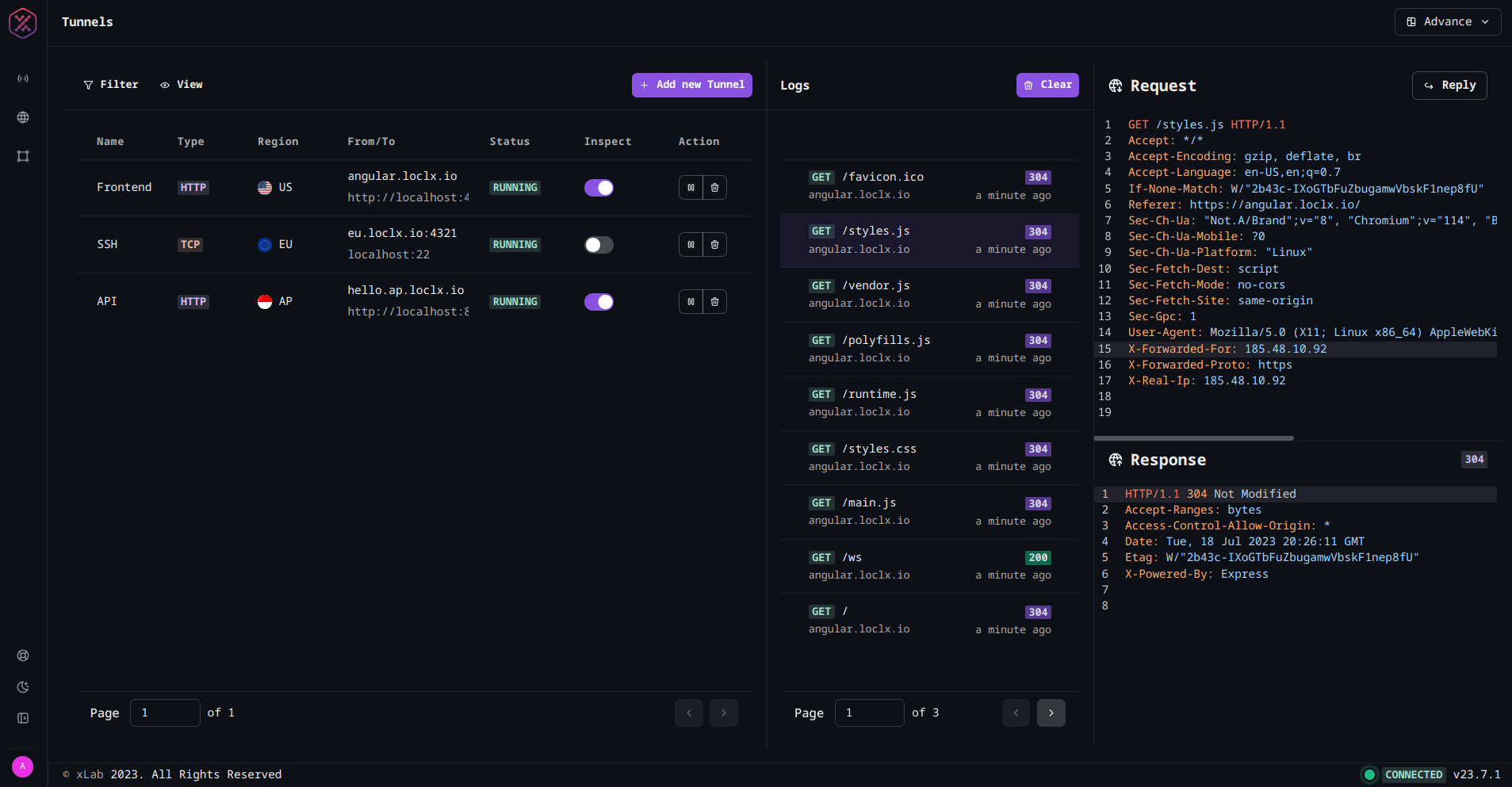 How it works
Get Your Superpower
IP Address:
142.93.232.188
Key Auth:
veryStrongSecretKey
Basic Auth:
username:password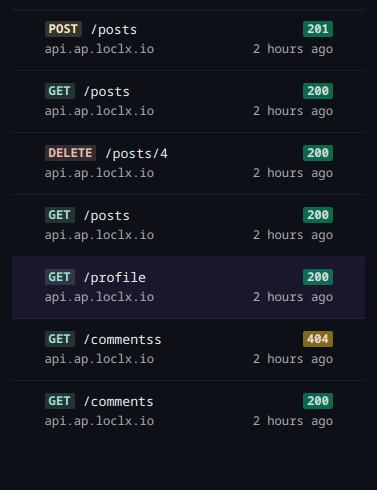 A Few More Things You're Going To Love
Personalized Custom Domains
Easily use your own custom domain (e.g., example.com) to access your tunnel, enhancing branding and accessibility with LocalXpose's white label domains.
Wildcard Domains
Effortlessly select personalized wildcard domains like *.dev.example.com, enabling unmatched adaptability and convenience.
Multiple protocol & Global Reach
Seamless support for HTTP, TLS, TCP, and UDP protocols, with multiple regions (US, AP, EU) for enhanced user proximity and accessibility.
Instant Let's Encrypt Certificates
Effortlessly generates Let's Encrypt certificates on the fly for your custom domain, no configuration needed. Enjoy hassle-free SSL integration!
Built-in File Server
LocalXpose's integrated file server allows seamless access to your directory over the internet, no additional setup required. Share files with ease!
Enhanced Tunnel Functionality
Leverage LocalXpose's convenient built-in plugins, including request rate limiter, HTTP-to-HTTPS redirect, and dynamic header editing, for added tunnel capabilities without any hassle.
Get Started Today
Setup in less than 5 minutes! No credit card required.
---
8 The Green, Dover, Delaware, 19901 USA
© xLab 2023. All Rights Reserved